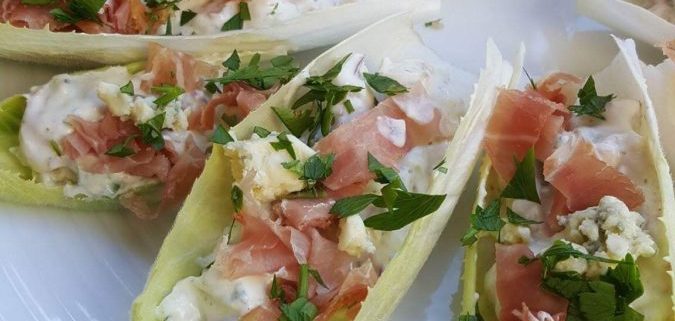 Chef LeeAnn House of HouseMade Sriracha Sauces and Spice Blends is back!
Menu:
1st Course: White Bean Hummus with White Truffle oil, pickled carrots, grilled medallions of zucchini with feta and fresh herbs.
2nd Course: Stuffed endive with salty ham, whipped bleu cheese with pear balsamic and salsa verde seasoning.
3rd Course: Seared Chorizo Spiced Duck breast crostini, with Smoked Olive Oil and Raspberry balsamic whipped feta.
4th Course: Braised Lamb Shank Bruschetta, braised in local beer with tomato, caper chimichurri spiced pesto with wilted greens and romano cheese.
The cost of this class is $45 per person and includes tasting of all foods prepared, recipes, a 60ml sampler of balsamic vinegar and wine pairings.