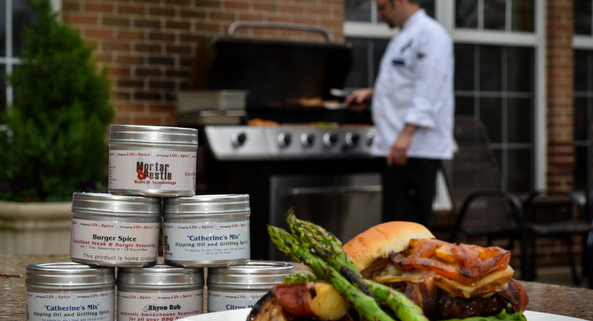 Chef Ryan agreed to repeat his wildly popular Grilling Class with The Spicy Olive. The store was full of people enjoying BBQ foods! We even featured a grill for this class out front of the store!
Class Menu includes:
Serrano Honey Slaw, Grilled Potato Salad, Grilled BLT Caesar Salad
Smoked Beef Brisket and Smoked Pork Ribs
Grilled Peaches with Vanilla Ice Cream and Dark Chocolate balsamic, bacon toffee!
Chef Ryan has bacon in every course!
This class will be paired with craft beer tastings
The cost of this class is $45