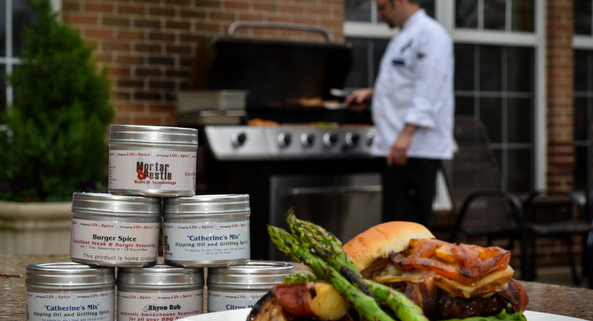 Chef Ryan Knuth Leads a class perfect for a Father's Day gift!
Menu:
Grilled BLT Salad
BBQ Meat Platter includes BBQ Brisket & Smoked St. Louis Ribs
Smoked Potato Salad
Roasted Jalapeno Slaw with Honey Serrano Dressing
Grilled Local Vegetable Medley
Dessert-Summer Ice Cream Sundae
This class includes craft beer pairings from UnCorked at The Spicy Olive.
Women are welcome to attend this class just thought a Men's themed class might be fun!