Description
Flavor: Rich, dense, sweet and tart all at the same time
Complements: Salad, fruit, beef, chicken, pork, vegetables, ice cream, yogurt, cheese
Oil Pairings: Chipotle, Frantoio, Garlic, Lemon, Persian Lime, Wild Mushroom and Sage, Roasted French Walnut Oil
Ideas:
Use to marinate lamb, beef, pork roasts and chops for a caramelized surface
Combine with Wild Mushroom and Sage EVOO to marinate chicken or pork
Combine with Lemon EVOO for salad dressing
Drizzle on a Caprese salad or bruchetta
Drizzle on ice cream with fresh berries
The Spicy Olive's Ice Cream Dream
You can use any of our delicious balsamic vinegars as an ice cream topping. Use them straight from the bottle or prepare a balsamic reduction by putting the balsamic vinegars in a saucepan and cook over medium heat until thickened and reduced. You can also melt chocolate into the balsamic reduction to make a fabulous sauce for ice cream. The raspberry, tangerine, or espresso balsamic vinegars are great with chocolate. Great balsamic flavors for ice cream topping are dark chocolate, strawberry, espresso to name a few. Give it a try – you won't be disappointed!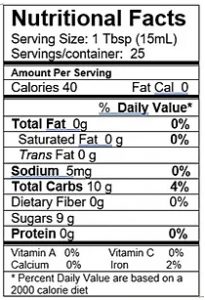 F