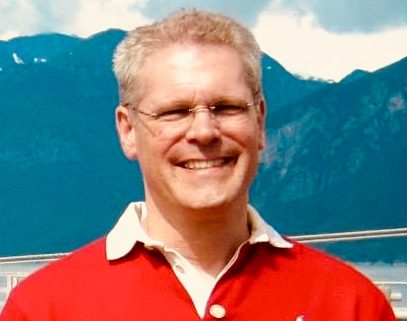 What's It Like To Be A Cincinnati Wine Festival Judge?
With the Cincinnati International Wine Festival (CIWF) coming up this weekend I thought I would share what it's like to be a judge of the 400 wines submitted for medals. Arrival time at The Netherland Hilton is 8:30am, which flies in the face of one of the benefits of being a wine professional: few mornings and plenty of excuses to stay out late. After catching up with friends and colleagues, too many of whom I see only this one day a year, we are separated into panels of five judges each.
At our tables sit water and small pieces of bread with which to clear our palates as needed. A test flight arrives, one white and one red to get us into the flow of things and to allow the "Chief Justice," Mary Horn, to recap the CIWF's process and guidelines for judging wines from the three hours of training we have all completed prior to judging day. "Judge the wine – not your preference." I don't care for Pinotage; however, burnt rubber and dirt are appropriate characteristics for it so I score it accordingly. "Score each wine individually – not compared to one another." This is difficult as the flights are organized by varietal, region, and style and I find it part of human nature to compare things, especially when they are right next to each other. "When in doubt, round up." This is easy to follow and shortens inner dialog. "Each wine starts at 20 points." The 20 points are broken into 5 criteria: Sight (2); Nose (6); Palate (6); Finish (3); and Overall Impression (3). With every wine starting at 20 points, each of these categories starts at maximum; points are taken away, not given.
Our first full flight of up to 8 wines arrives and is expertly transferred from rolling tables to numbered placemats on our panel's table by wine representatives from various wine distributors. Mary brings us the score sheets, which provide information on the varietals, regions, and styles. As these are blind tastings, we are not given information regarding producers or price points; I can just as easily give a poor score to a $100 Napa Cab as I could give a stellar score to a $10 Chilean Cab. If a wine is obviously flawed, spoiled, or scores fewer than 10 points, a backup bottle is accessed to give the wine a second chance. Sometimes the second bottle redeems the first but often it's just as bad. After going through the 7 S's (See, Swirl, Smell, Sip, Swish, Spit, Score) and step-by-step, descending point descriptors for each wine, we turn in our sheets and await the next flight. We talk about the exceptionally good or bad wines we just tasted and obsessively check our phones to see what's going on with the various paying jobs from which we are playing hooky.
After 7 or 8 flights we break for lunch. The Hilton provides a great spread of delicious and varied items. I look forward to it each year and it is difficult to decide if it is better to eat early and have more flights after lunch or delay it in order to have fewer. I usually find that there is enough time after enjoying lunch to tempt myself with the treasures across the street at Tiffany, but not enough time to purchase anything.
When the last flight is scored, I make final notations on the wines I gave high marks to so that I can buy them for myself and The Spicy Olive's clients when the medal winners and other wines are revealed at the Festival's opening. Of the 66 wines I tasted, one earned a perfect 20 points and nine earned 19 points. The wines I score well don't always win medals; the panels have 5 judges and most wines are presented to 2 or more panels. Don't become too obsessed with tasting the 100 or so medal winners; styles and tastes are individual and sometimes your own likes and dislikes will differ from the crowd. Do take the opportunity to try varietals, wines, and regions with which you are unfamiliar; there are owners, winemakers, brokers, and sales representatives behind the tables who will be pleased to guide you. Deep queues will often form in front of the medal winners' tables; that's a great time to go to less crowded tables to try their wines and chat up the representatives. Instead of waiting, you'll have better used your time by tasting more wines and learning more about them.
Ultimately, you are the best judge of what you enjoy.
A Final Tip: TAKE NOTES. The faintest ink is better than the best Syrah-addled memory. You can easily taste 50 of the 800 wines available during a session. Nothing is worse than not being able to recall that "$15 Domaine something-or-other from some country in Europe" that blew you away.
Chris Hensey
https://www.thespicyolive.com/wp-content/uploads/sites/69/2018/03/IMG_1129-1.jpg
391
407
spicyolive
https://www.thespicyolive.com/wp-content/uploads/sites/69/2017/03/the-spicy-olive-logo-sm-e1597328119664.png
spicyolive
2018-03-05 18:58:06
2018-03-14 14:48:46
What's It Like To Be A Cincinnati Wine Festival Judge?