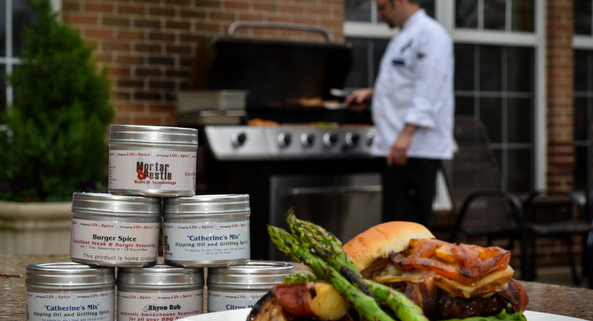 Chef Ryan Knuth of Mortar and Pestle Spice Blends leads this class on Breakfast for Dinner!
This class will inspire you with great ideas for Easter and Mother's Day Brunches!
Menu:
Steel cut oatmeal with lemon and blueberries
Crepe Quiches
Strawberry Stuffed French Toast Casserole
Candied Chili Bacon and Breakfast potatoes
Bacon Pecan Cinnamon Rolls
Class will also include tasting of Stone and Grove Teas and Mimosas.