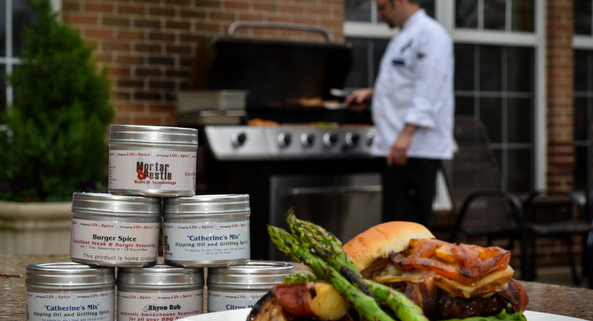 Chef Ryan Knuth of Mortar and Pestle Spice Blends returns to The Spicy Olive! Chef Ryan loves grilling and this class continues to show his passion for using our olive oils and his spice blends on the BBQ!
Menu:
Roasted corn and Black bean lettuce wraps with BBQ chicken
Rhyno Rub Ribs platter
Bourbon glazed Peach sundae with Dark Chocolate balsamic Bacon Toffee
This class includes tasting of all foods prepared, wine pairing, recipes and a 60 ml sampler of balsamic vinegar.