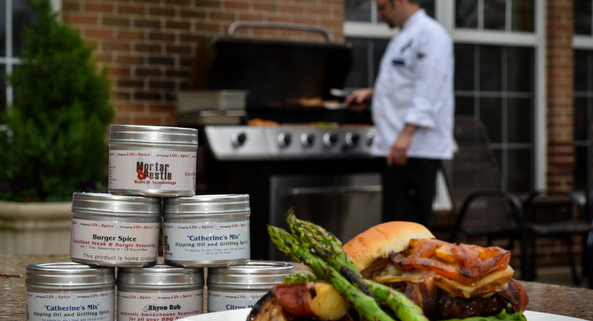 Chef Ryan Knuth of Mortar and Pestle Spice Blends returns to The Spicy Olive!
Romantic Dinner Ideas for Lent!
Menu:
Caesar Salad in Parmesan bowl
Fish Fillet Stuffed with Crab Papillote (cooked in parchment)
Blood Orange Creme Brulee
The cost of the class is $45 per person and includes tasting of foods prepared, wine pairings and recipes.