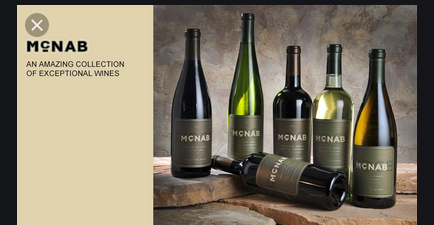 We are featuring wines from McNab Ridge Winery for the September Wine Experience!
McNab Winery is in Mendocino County,  California and is owned by the Parducci family. They have been making excellent wines there for several generations.
We will be sampling several of their great wines accompanied by foods to bring out their best characteristics.
Join us on September 19th for a memorable evening!