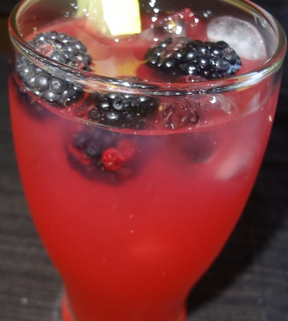 Melanie Cedargren, the owner of The Spicy Olive, will lead this class on how to make wonderfully refreshing, flavorful and low calorie drinks using our balsamic vinegars.
Shrubs are drinks made with fruit and herbs that have been macerated in vinegar. The fruits and herbs are strained away leaving a liquid that can be mixed with seltzer water for a delicious drink.
The drinks will be paired with some of Melanie's favorite foods for summer meals and entertaining including: Tomato, Watermelon and Feta Cheese Salad, Simple Yet Flavorful Grilled Chicken, Mediterranean Barley Salad and Coconut Lime Fruit Salad with Lime Cupcakes.