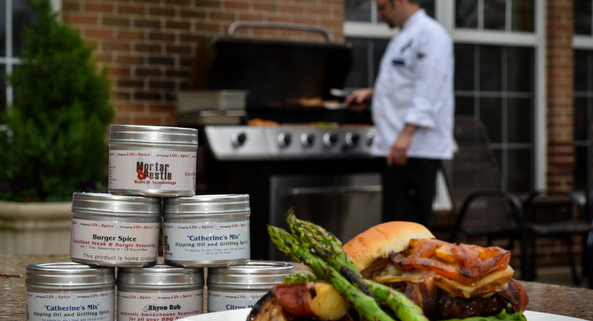 Chef Ryan Knuth , owner of Morter and Pestle Spice Blends, will lead this claas on healthy eating in the New Year! Chef Ryan specializes in making flavorful  spice blends without unnecessary salt and sugar.
Menu:
Winter Kale Salad
Shredded Chicken Tacos with Black beans and cilantro rice and Sauteed Vegetables
Dark Chocolate Cream Puffs
The cost of this class is $45 and includes foods prepared, wine pairings, recipes and a 60 ml sampler of balsamic vinegar.